For starters, if you are a local business that has an online presence with a physical location as well, if you don't already have a Google My Business profile, I am going to show you how easy it is to get. Google My Business is what I would refer to as coveted online digital real estate for showcasing your products, services, and most importantly showing that you exist. Oh yeah, did I mention it's absolutely free? Other than having to wait for a verification card to come in the mail, it's a relatively easy and painless process. One more time, it's free, so other than investing a few minutes of your time to setup there is literally no excuse for not having one.
I'm even going to walk you through how to set up your Google My Business profile to ensure everything is done correctly. The process just takes a few minutes and once your are verified you can immediately start leveraging it.
Setting Up Your Google My Business Profile
Step 1.
Follow this link to get to the profile creation page.
Step 2.
Click the Manage now button.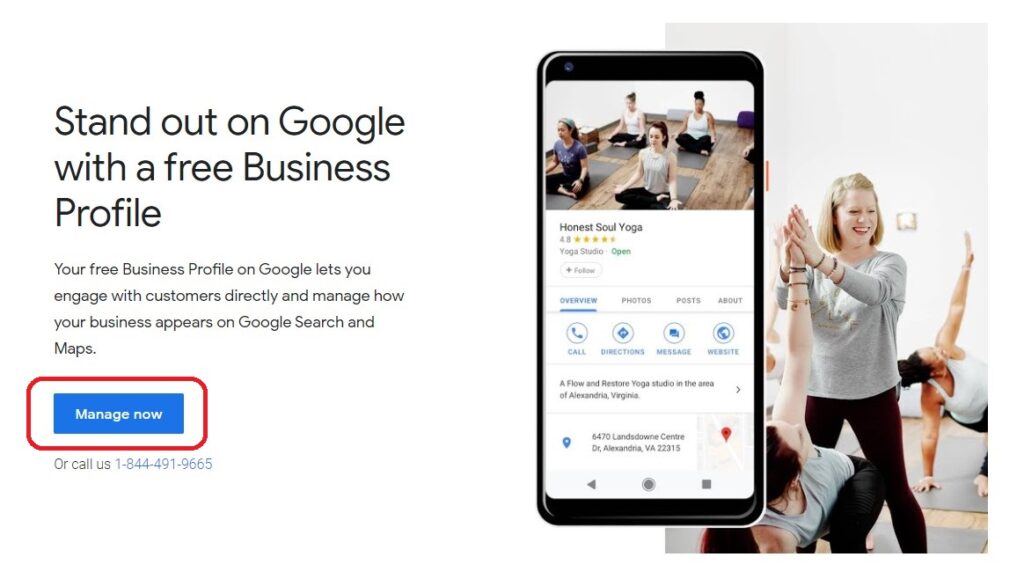 Step 3.
Enter your business information, which would be your company name. Make sure when you are doing this that you enter it by the actual name, not a short name, use the actual name of your business.
Step 4.
If your business listing shows up, select it, if not don't worry I'm going to cover that part as well.
Step 5.
Select your business name if it populates in the results, if not again, I'm going to cover that one in just a minute so don't worry. If your business name does not populate, which would not be unexpected, just enter the name of your business as it is formally called.
Your business name may populate and just need to be completed, or, someone else has already claimed your business listing on Google My Business. I'll cover that in another article.
If your business is not listed, then proceed by entering the name of your business.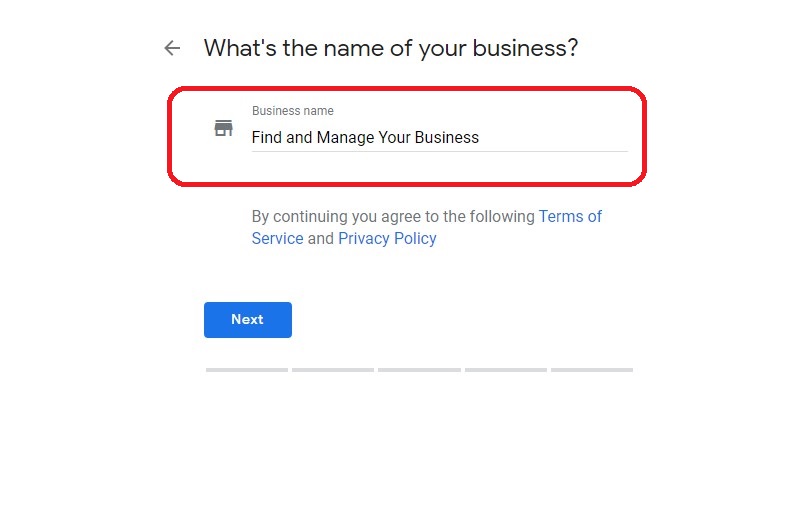 Step 6.
Click next to proceed after entering your business name.
Step 7.
Next you will be asked to choose the best category that best describes what your business does.
There are multiple categories, so make sure to take your time and look around to find the best primary fit for what you offer and where you want your business to be seen.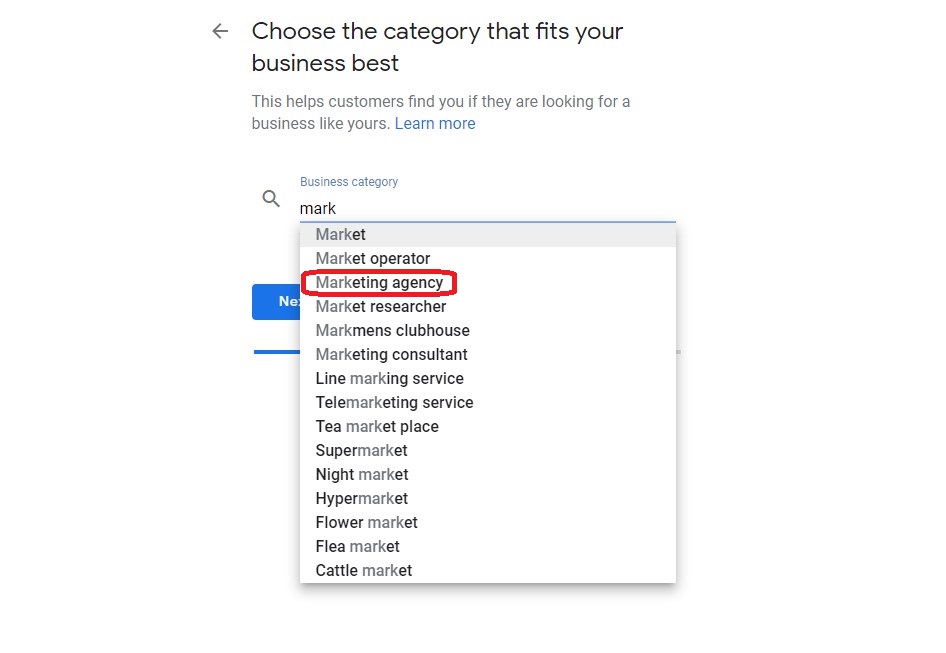 Once you have selected the category that best describes your business click next to proceed.
Step 8.
Next you will be asked to provide the location of your business, such as your store or your office address. Here is another situation where if you don't have a physical location, I'll cover that part in another step.
Step 9.
For now we are going to go with we have a physical location, again, I'll cover how to setup without a physical location that customers can visit.
Step 10.
Now you are going to need to input the address of the physical location of your business to move to the next step.
After you get that information populated we can move to the next step. For the purposes of this setup I have intentionally masked the address due to the fact that it is a real address as Google My Business does not like virtual addresses such as shared office spaces, etc. So make sure when you fill this out you are using a location that can be validated and not seen as a shared office solution where your mail is delivered to. I'll show you how to deal with not having a physical location in another step.
Step 11.
Once you have confirmed the address of your business, the next question that you will be asked is regarding if you service customers outside of your location. In other words do you visit or deliver to your customers, this is considered as "your service area(s)" that will show on your Google My Business profile.
If you don't have a physical location you can use this option to populate what service areas your business has a presence in.
Once you have listed all of your business service areas by city, state, etc. Click Next to proceed.
Step 12.
Here is where you are going to be asked to populate information such as your contact phone number, your business website URL if you have one. Make sure that this information is accurate as it will be used to let customers know how and where to find you.
Step 13.
Once this has been entered the profile creation process has been completed! See how easy that was?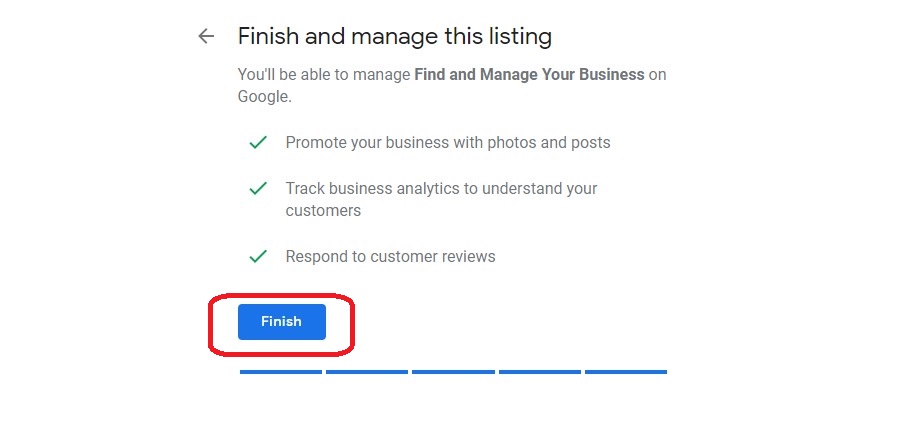 Step 14.
Now comes the Google My Business verification, a postcard is going to be sent to the address that you provided. That postcard will have a verification code on it that you will need to enter once you receive it to use your profile. This does not mean that you can not proceed with adding information, products, etc. It just means that it will not be visible or listed on searches until this verification process has been completed. Typically it take about 5 days to get the postcard in the mail, so this gives you plenty of time to add content and be ready to go once you enter the verification code on the postcard.
Now, here are the alternative steps if you do not have a physical location that I mentioned above.
After choosing the category that best fits your business step shown below, we take a different direction than shown above where your business has a physical location.
When you are asked if you want to add a location that customers can visit, like an office or a store, select No.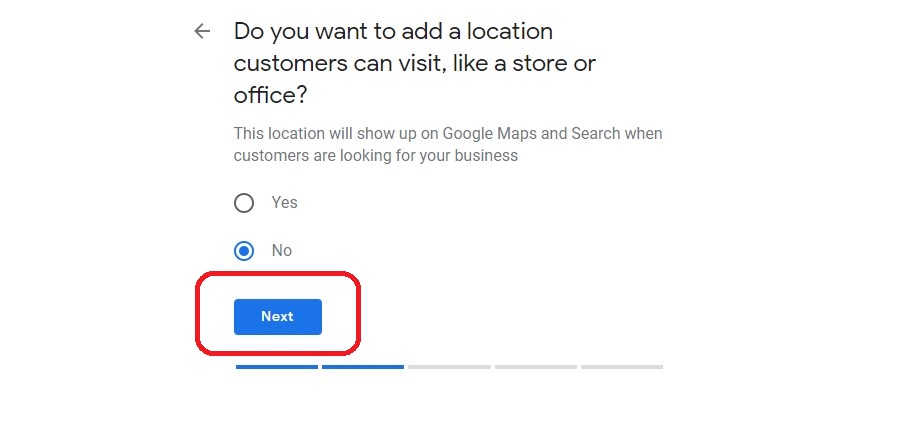 Now we skip to the step from earlier where you were asked to provide your "service areas", these are the areas that you potentially visit or deliver services to.
Now the next step is different from what we were asked to complete above,
Now back to the contact details that you want to show your customers, again make sure that this is accurate because you want customers to be able to find you.
Back to the finish and manage this listing section to finalize profile setup.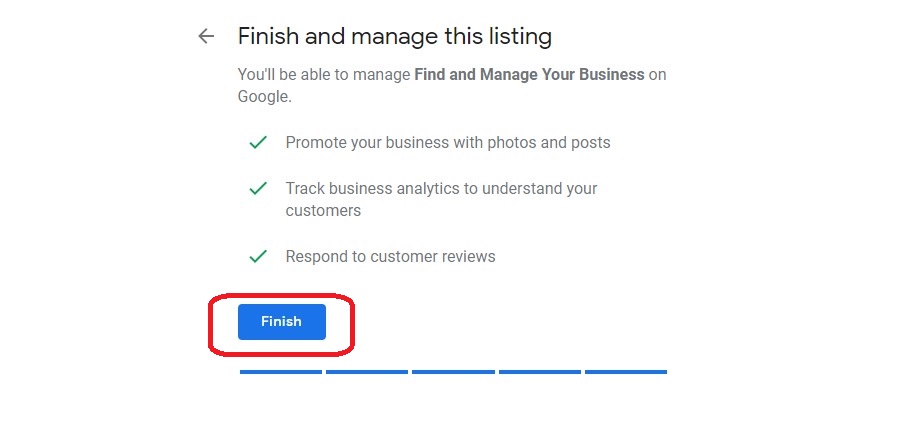 Same process, need to fill in business address, but this way there is no physical address shown on your Google My Business profile for everyone to see.
Don't forget to look for your postcard in the mail, typically takes about 5 days.
If you are interested in a free audit of your Google My Business profile, just leave a message in our chat bubble just to the right of this article. I'll get back with you and set up a time that works with your schedule.
Ken G.