Optimize your Google My Business profile and leverage everything Google My Business has to offer, after all, it is literally the best digital real estate that you can own for free.
Make sure you fill out your entire profile
When you are filling out your profile you want to make sure that you are giving Google as much pertinent information about your business as possible. Here is why this is so important, it makes it easier for Google to correlate your business to searches that customers are doing. It's the absolute best way to improve your search rankings.
Google states that "Local results favor the most relevant results for each search, and businesses with complete and accurate information are easier to match with the right searches."
So what should you make sure is up to date and correct at all times? Your contact information, relevant information such as phone number, website address, physical address, your business category, attributes that are available and applicable to your business. Let's not forget the use of the right keywords, this is obviously going to help with search results.
Google is going to determine local ranking based on these three factors:
Relevance: This is how well your business profile matches what someone is searching for. You are going to want to ensure that you have complete and detailed information about your business to make sure that Google understands your business so that you can be matched to searches that are relevant.
Distance: How far a potential search result is from a particular search term that was used. If the user doing the search doesn't specify a particular location, Google is going to calculate the distance based on what they know about the location of the user.
Prominence: This refers to how well-known a business is. It also is based on information that Google has regarding a business, information contained on the web such as links, articles, and directories. Google is also considering your review count and review score factors into local search result rankings. Google will also consider how you position in web results, so make sure your SEO optimization is high on your list of priorities.
Interested in what is trending on Google Search for 2020?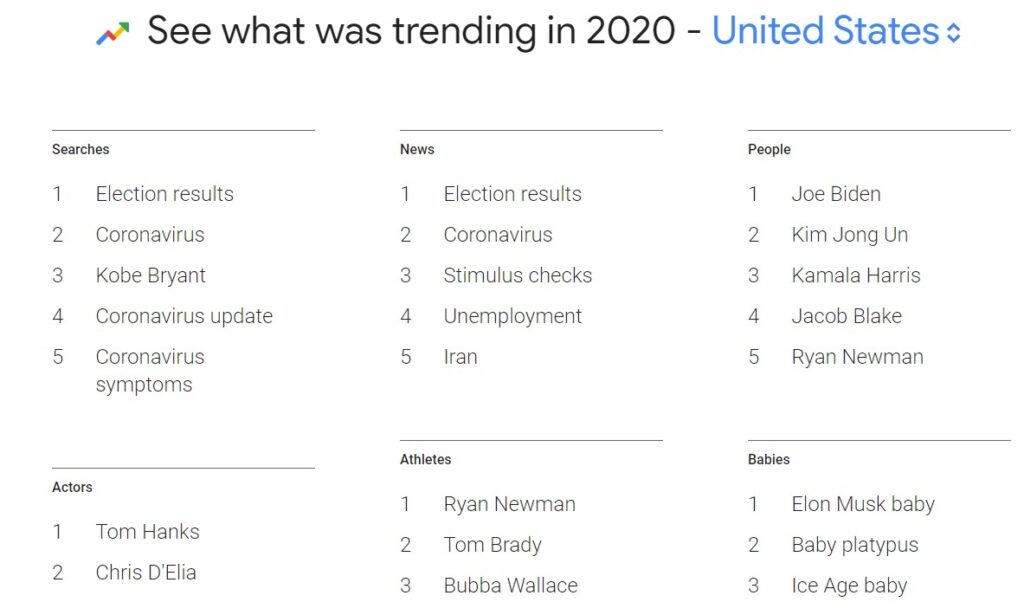 You want people to see what your business is about so, make sure you are posting quality photos
When you create your Google My Business profile, you are going to want to add a logo and cover photo, just like you have done with Facebook, Twitter, LinkedIn or Pinterest. If you don't add these images, it is going to make it very difficult for anyone to for people to recognize your brand online.
Add more photos, not just your logo and cover photo. Make sure that you add photos of your location, products, or anything else you want to make sure is showcased for everyone to see. If you own a remodeling business, post pictures of your latest projects, show them some before and after images. Same approach if you own a restaurant, make sure you post pictures of your food, available menus, and some images of your dining area. No matter what type of business you own, make sure the photos that you are posting are high resolution, not blurry and out of focus. Images should always be crisp and clear.
According to statistics from Google, businesses that have photos will receive around 42% more directions requests and 35% more clicks to take them to their websites.
Not everyone has a huge budget for this, but if you can afford to spend the money, get a professional photographer. Trust me, it will make a difference and in the end it will pay off. If hiring a professional photographer is not something you can budget for then here are some tips on how to take your photos.
Adding photos to your Google My Business profile:
Sign in to your Google My Business profile.
Click the location you want to manage.
Click Photos from the menu.
Choose the photo that you want to add.
Upload your photo from your computer or choose one you've already uploaded.
Post news, updates, and special offers regularly
Information on your Google My Business profile such as your address, hours, and contact info, should always be accurate. Make sure to update this information if it changes.
You can also create posts for your business to keep your customers informed about updates, new products, offers, and events. Depending on your goal, these posts can help keep your profile relevant, drive sales, and encourage visits to your physical or online store.
Create a post on Google:
Sign in to Google My Business and open the location you'd like to manage, for most you will only have one.
From the left hand menu, select Posts.
Choose the type of post that you would like to create from the available options.
Make sure that you enter information accurately in each field. Your content should include necessary details and be concise.
Before you Publish your Posts, always click Preview to double check formatting and spelling. If you need to make an edit, select the back arrow and make your correction.
When you're ready, select Publish.
If the post option you've chosen includes an opportunity to include rich media, don't pass up on this opportunity. According to Google, people will engage more with posts that have photos, videos, or GIFs included in them.
Add special features and attributes
Special features are available for Google business accounts, depending on the category you've chosen.
Here's a rundown of category-specific features available:
If you think your business is eligible for one of these features, but you don't see them, you may have chosen the wrong category. You can choose up to 10 categories for your business.
You can also add factual attributes to your profile to share more info your customers may care about. If you run a shop or restaurant, you may want to share that it's wheelchair accessible, offers free Wi-Fi, or outdoor seating. You can even share if your company is Woman-Led.
How to add or edit attributes:
From your account dashboard, click Info.
Find Add Attributes and select Edit. Search for the attribute you want to add, or scroll through all the available options for your business.
Click Apply.
Customer reviews should always be encouraged
People are always going to put more trust into an actual customer review of your services or products over just taking your word. A great review can absolutely be the deciding factor that wins prospective customers. Let's not forget that reviews will also improve your Google ranking.
My philosophy on this, the absolute best time to ask for a review is after providing a great experience. Customers are more likely to leave a positive review while the experience is fresh on their minds. So make sure you have a strategy that gets the review request in front of the customer. There are a few ways to accomplish this, some use QR codes, others share links to their Google My Business profiles, they range from absolutely free to automated managed services that will send text messages and emails asking for reviews.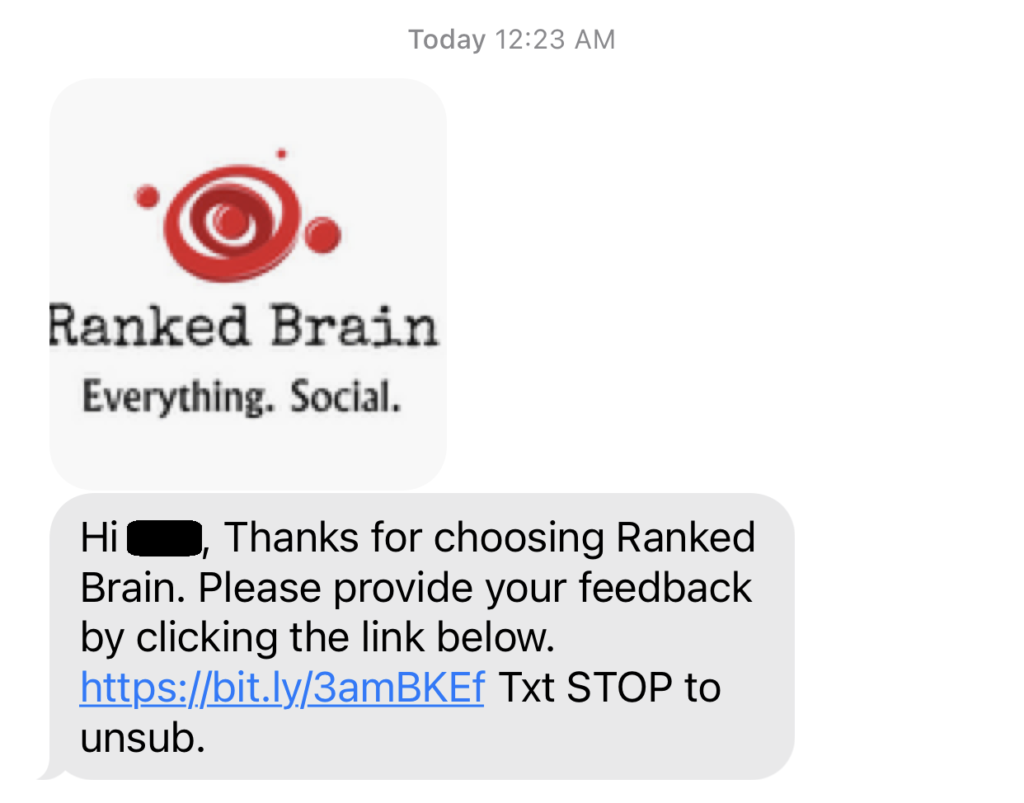 You can also create a custom short name to make leaving a review easy. It will look like: g.page/[yourcustomname].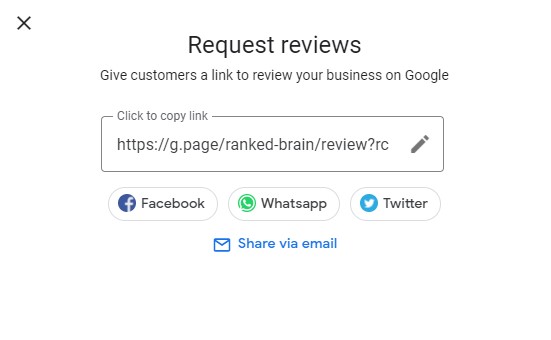 How to create a custom review URL from your Google My Business profile:
From the GMB dashboard, click Info and then Add short name.
Enter your short name you would like to display. It can be up to 32 characters in length and should be unique. I advise that you be prepared with potential alternatives if the short name you want is already taken.
Click Apply.
When your short name is updated and ready it will be displayed on your business profile.
Responding to reviews
Now to a personal favorite and something that I am very passionate about.
Show current and potential customers that you engage with and value customer feedback by responding to reviews that have been written for your business. Based on a survey that was conducted by Google and Ipsos Connect, businesses that take the time to respond to reviews are considered 1.7 times more trustworthy than those that don't. This is a very easy way to ensure that you continue to rank and build trust, it literally takes 2-3 minutes to respond to a review.
Positive engagements are going to build loyalty and trust. This also applies to negative reviews as well. Negative reviews, while not exactly something you want, they provide an opportunity so don't ignore them. Potential customers, and existing ones, are watching to see how you respond and handle the situation, it shows that you care about customer experience and service. If something went wrong, or didn't meet the expectation of a customer, (even if you don't necessarily agree) by taking the time to address the negative review with the correct response you can turn it into a positive outcome. Your business will earn trust and be viewed more positively just by listening and addressing the issue that was pointed out in the negative review.
Business integrity, the view that is seen online, can be very easy to lose if you do not address quickly. Also, just be understanding and offer an apology when it appears necessary. My suggestion, have a few responses prepared that would cover negative experiences so that you can immediately respond by just updating a few items rather than having to come up with a new response if it happens again. That will help in most situations, but will not obviously not cover some, it's a quick response that may potentially be a factor in determining the outcome. Again, this response, lack of response, and time that it took you to respond are all factors that can be seen. Make sure that you are putting as many positive +1's up for your business as you can, they will add up quickly if you pay attention.
I want you to think about a negative review from the perspective that I am about to explain. Hopefully what I am saying will make sense to you even more and you seriously think about this.
Put yourself in the shoes of a customer, if your perception (pay attention….this is really all that matters) of the experience that you had with a business was impactful enough for you to take the time out of your day to leave a negative review rather than just blowing it off and never shopping with a business again, obviously you want everyone to be aware.
How many times have you been a customer and had a less than positive experience? Then rather than never spending your money with that business again took the time to actually leave a review, seriously – think about that. When and if you did leave a negative review, how passionate were you about making sure the business owner and other potential customers that saw your review would actually use your experience in deciding whether or not they should choose this business?
Think about how many times that you would have just walked away feeling like you were giving that business more of your time that they didn't deserve. Now think about the one time that you felt passionate enough to make sure your feedback was absolutely necessary. Hopefully I've given you something more to think about regarding negative reviews. If you want more insight on them, how to respond to them, reach out and I'll share my approach. Yes, I actually gave it a name.
I'm just being realistic here, I believe in online reviews 100% and I rely on them every single day. When I am looking for something I need on Google, I'm not shopping for groceries or toothpaste, I am looking for something very specific. I look at the reviews of every business I choose to view the product I am looking for on. I will even go as far to Google the name of that business and the word reviews, because I know Google is not the only place that reviews can be left. Yes, Google is going to be the decision maker in a Google search, but there are literally over 150 review sites that customers can leave business reviews on.
Seem like a bit much to you, maybe, but if you're a business owner a light in your head just went off. If it didn't let me flip the switch for you, how can I get all of my business reviews into one location if they are on multiple review websites? How does that help me on search results? Hope that helps drive my point home, if you want to see it in action I'll show you what your business looks like and how inexpensive it is compared to the results you get from it.
If you think positive reviews are hard to get then we should talk. Yes, if you are not actively using an online reputation management strategy, you are much less likely to get the reviews you deserve. Don't let a negative experience have a higher likelihood of your business receiving a review than a positive one.
Now that I am done with my reviews rant, make sure to answer questions. Absolutely anyone can respond to a customer question left on your Google My Business profile. If you don't have the app on your phone, get it and make sure the notifications are on. There are going to be questions that you want customers to respond to and there are going to be ones that you want to respond to personally, don't let someone else make that decision for you because you aren't paying attention. Take charge of your business reputation and show people that your business is active, reliable, and trustworthy.
As always, drop me a line if you have questions and be on the lookout for our next blog.
Ken G.